Mustang Racing Parts - Authorized Ford Performance Racing Parts Distributor. Watson Racing - We Build, We Service, We Upgrade and now we sell them too!

Watson Racing specializes in late model Mustang racing parts and custom race car builds. Watson Racing is an affiliate of Watson Engineering Inc. Watson is very proud to be an integral part of the Ford Performance Racing Mustang S550, S197, Cobra Jet, Mustang Boss 302S and 302R racing builds.
In 2013, Watson Racing became an authorized Ford Performance Racing Parts, Edelbrock E-Force Distributor, and Watson Racing's brand of authentic Mustang racing products. Previously, road race, drag race and street application racing parts were only available on new Drag Race or Boss 302 Mustang racing cars but now you can purchase from Watson Racing.
Stay tuned for Mustang S550 and Ford Performance Racing parts continuously added to the shop!
---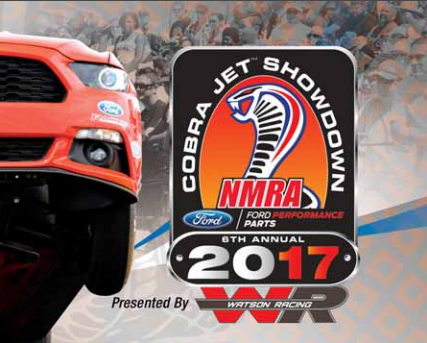 Products & Services:
Full road race and drag race car builds

Body modifications
Vehicle lightening
Chassis modification
Custom suspension
Installation of aftermarket parts
Fabrication & development of parts
Roll cage design, fabrication & installation
Track prep & support for drag/road race
Race day and testing track support
Caged Mustang body in white sales for drag/road/street race
Dyno Tuning, chassis dynamometer testing, and tuning
Ford Performance Racing Parts Distributor
Edelbrock E-Force Supercharger Distributor
---
Full Drag & Road Race Engine Build Services
Watson Racing has a full-service chassis and engine build center just 2,000 feet north of the legendary
"Detroit Drag-way."
Expert technicians can build you a race vehicle from scratch or upgrade your current road race, drag or street car. Watson is your complete race solution, all under one roof.
The race shop and track support teams offer decades of technical racing knowledge and fabrication skill. Watson Racing's performance engine builders are experts with Chevy, Chrysler, and Ford. Award-winning engine builders have received NHRA, NMRA, NMCA Stock, Super Stock, and Heads-up series awards.
Since Watson Racing opened the doors in 2013, the new building expansion included the in-ground Dynojet chassis dynamometer. The custom built dyno cell includes state-of-the-art computer equipment, air circulation, exhaust fans, looking glass viewing area and more.
Dyno tuning is the only way to dial-in your engine with precision. Techs interact with all aspects of your engine's power for optimal results. Watson offers the complete dyno tuning solution and you'll have the dyno sheets to prove it.
---
Expert Dyno Calibration & Tuning Services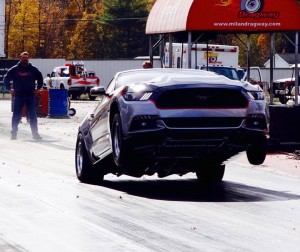 In ground chassis dynamometer facility - Over 25 yrs. experience!
Custom dyno tuning your street or race car

EFI and carburetor tuning
Club dyno days
Horsepower/Torque measurements
All-day rental
2,000 horsepower, 200 MPH capable
Call for information or to make an appointment
For many years, Watson played a significant part in shaping Detroit's racing history
from behind the scenes. Watson is proud to offer its products, services, and expertise to the public. If you want the top of the line drag or road race car experts and need some assistance with your race vehicle, call
Watson Racing
today!
---
855.WAT.RACE | 855.928.7223